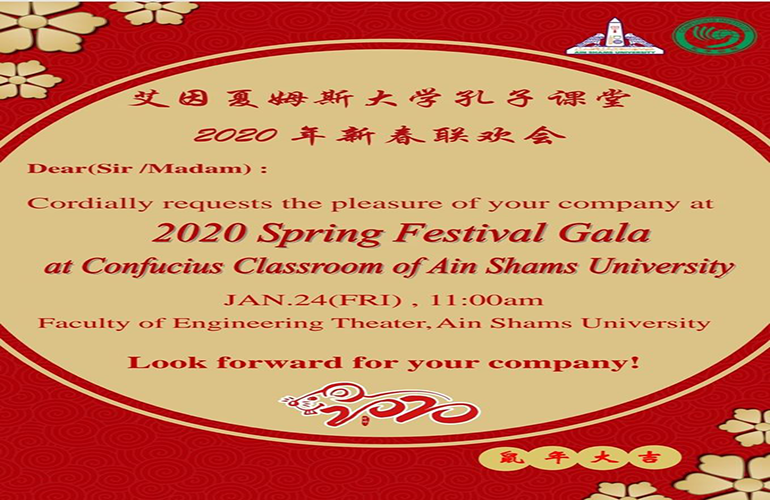 The Confucius Institute at Ain Shams University is organizing the annual celebration of the Chinese Spring Festival, at 11:00 am, next Friday, January 24th, at the Grand Celebration Hall, Faculty of Engineering. Prof. Dr. Isra Abdel Sayed, director of the Institute, stated that.
She explained that this celebration is an annual tradition that Confucius Ain Shams is keen to celebrate, with the aim of spreading Chinese culture and introducing the authentic Chinese customs and traditions that coincide with the celebration of the beginning of the Lunar Year in China.
The ceremony will be attended by the Chinese cultural advisor and a number of Chinese professors and students.
The festivity includes musicals and performances, as well as a set of interactive games famous in Chinese culture.
Prof. Dr. Esraa Abdel-Sayed said that the invitation to attend the celebration is open to all fans of Chinese civilization and arts and those who are interested in them.
From 2020-01-24 to 2020-01-24