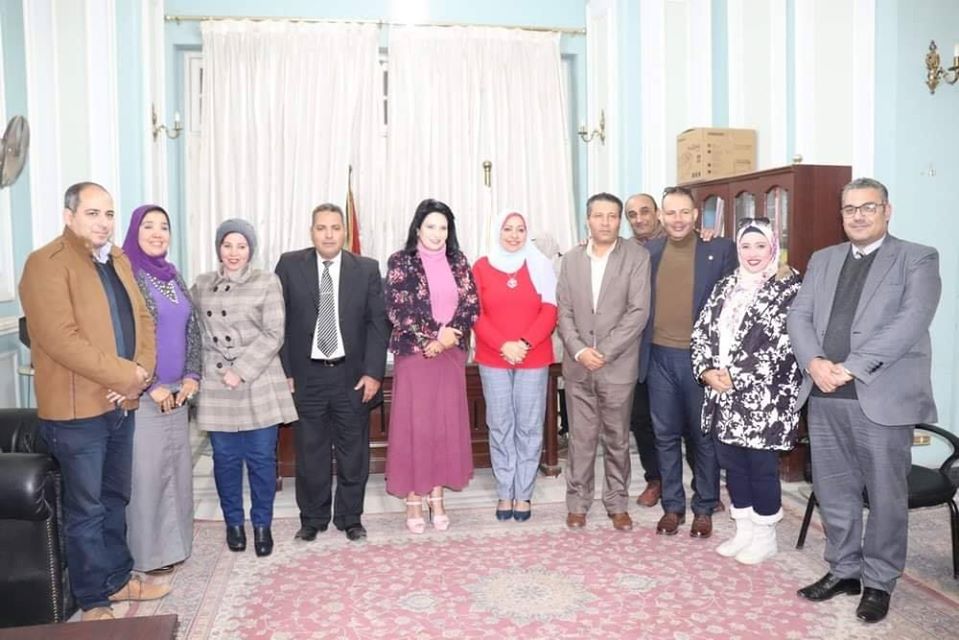 Prof. Dr. Osama El-Sayed, Dean of the Faculty of Specific Education at Ain Shams University, received a team from the University's Quality Assurance and Accreditation Unit headed by Prof. Dr. Rasha Khafaga, Director of the Unit, with the aim of reassuring the Faculty's readiness to apply permanently to obtain programmatic accreditation, and providing technical support and simulations before the visit of the National Authority for Quality Assurance and Accreditation.
This was attended by Prof. Dr. Sally Shebel, Vice-Dean for Education and Student Affairs, Prof. Amr Khalil, Vice-Dean for Community Service and Environmental Development, and Prof. Dr. Mahmoud Hassan Al-Otaifi, Director of the Faculty of Quality Unit.
The visit of the Quality Team is scheduled to continue until Sunday, January 26.
The committee team includes Prof. Dr. Ehab Atef, Prof. Dr. Awatef Baheg, Prof. Dr. Hany Shafik Ramzy, Prof. Dr. Saleh Iraqi, Prof. Doaa Mansour Abu Al-Moaty.
The activities of the visit included the meeting of the committee's team with the representatives of the undergraduate students from all teams and programs, in addition to a number of graduates and representatives of the community parties. Mechanisms were also provided for technical support, examination of documents for faculty members' programs, design of the educational program, and technical support for self-study, then a session was held for members of the committee with college leaders and gentlemen heads of departments.
It is worth noting that the session was translated in a sign language to assist faculty students (deaf) who are anxious among faculty students.
From 2020-01-26 to 2020-01-26