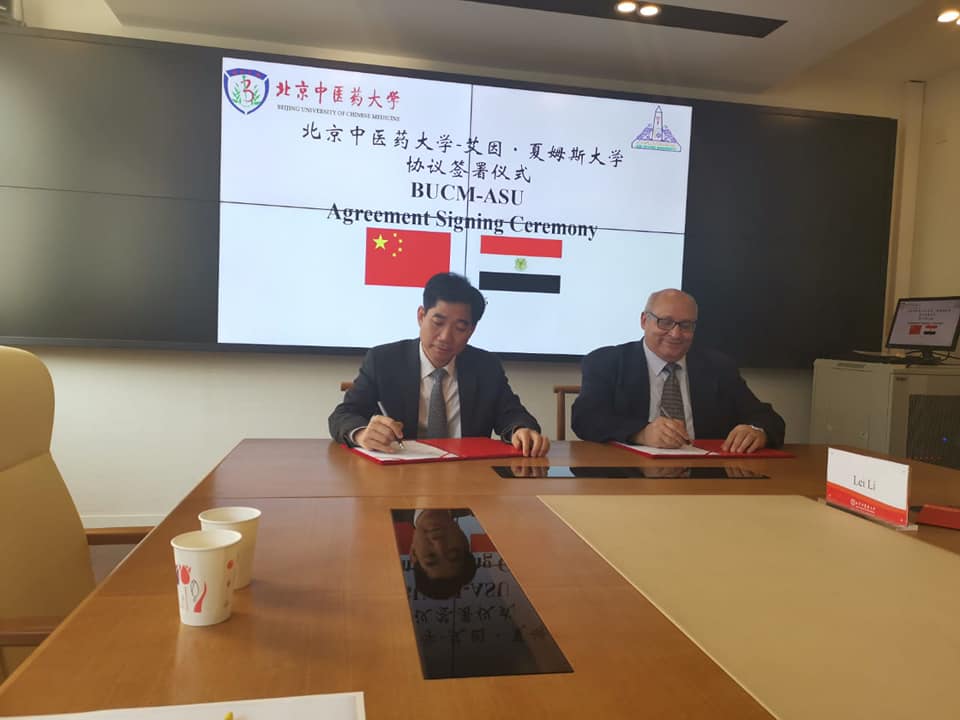 Prof. Dr. Abdul Wahab Ezzat, President of Ain Shams University and President of the University of Chinese Medicine in Beijing signed a memorandum of understanding with the aim of establishing a joint scientific degree between the Faculty of Medicine of Ain Shams University and the University of Chinese Medicine in Beijing in the field of Traditional Chinese Medicine.
This came during an extended visit by a high-level delegation from Ain Shams University to a number of Chinese universities for four days.
The MoU also included the agreement to train Egyptian doctors in Chinese medicine, Chinese acupuncture, anesthesia, physiotherapy and other disciplines related to traditional Chinese medicine.
The Chinese side stressed its keenness to provide all facilities to activate this agreement, which will serve as a nucleus for the spread of Chinese medicine in the Arab world and Africa.
The Chinese side also praised the pioneering role of Arab medicine in enlightening humankind, and the great contributions they made to the various medical sciences, which formed the basis for Europe and the world of medical science.
The Chinese Medical University in Beijing is the first in the training and graduation of medical personnel specialized in the field of Chinese medicine around the world, where doctors from England, Canada, America, Austria, Australia and many other countries.