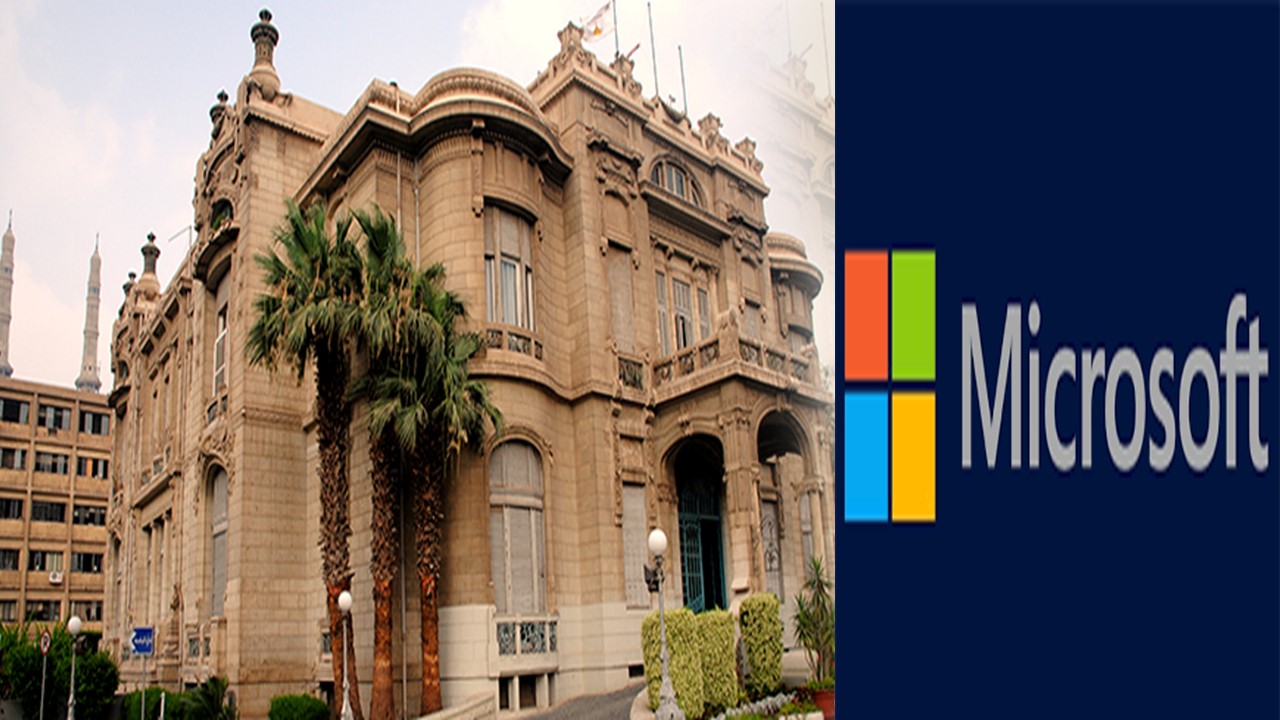 The opening of the first workshops of Microsoft in Ain Shams University on Sunday was held under the auspices of Prof. Dr. Abdul Wahab Ezzat, President of the University, Prof. Dr. Abdel Nasser Sengab, Vice President for Graduate Studies and Research and Dr. Mohammed Hassan Abdul Aziz, Executive Director of Information Technology, under the supervision of Mr. Samir Abdel Nasser, Secretary General of the University and First Deputy Minister.
Microsoft's tour of the e-learning project began on Sunday with a keynote address by Microsoft's technology education engineer, Ebeid Atef Ebeid, on the key services that can be used to facilitate the delivery of information and educational services to recipients and beneficiaries.
The tour also included a workshop on the university information network, targeting the network staff, the portal staff (the main site of Ain Shams Portal) and the staff of the MIS project.
The series of workshops will continue until February 29, and the workshops will discuss the services provided by the company to its users, the techniques developed and how to benefit from them, and the best ways to benefit from the official email which any person, whether student or faculty member or a member of the assisting body or employee benefit from it, and use of all Microsoft services and software.
Ebeid explained that among the programs offered by Microsoft employees as soon as they receive the official email, all of the 10 types of OVS 365 programs that automatically update themselves, and 5 free copies of the program could be connected to any mobile device, laptop or desktop.
Among the most important programs talked about by the slaves of the program (Team), which can be used to connect more than one person through this system and can cooperate and consultation between voice and image. The application also can upload files and keep them easy to get and refer to them quickly, add anyone who has any email, so it is not required to be an official email.
Ebeid noted that Microsoft has allocated Ain Shams University the advantage of obtaining a wage account with all its characteristics and characteristics, noting that Ain Shams University is the first university in Egypt to get this advantage.