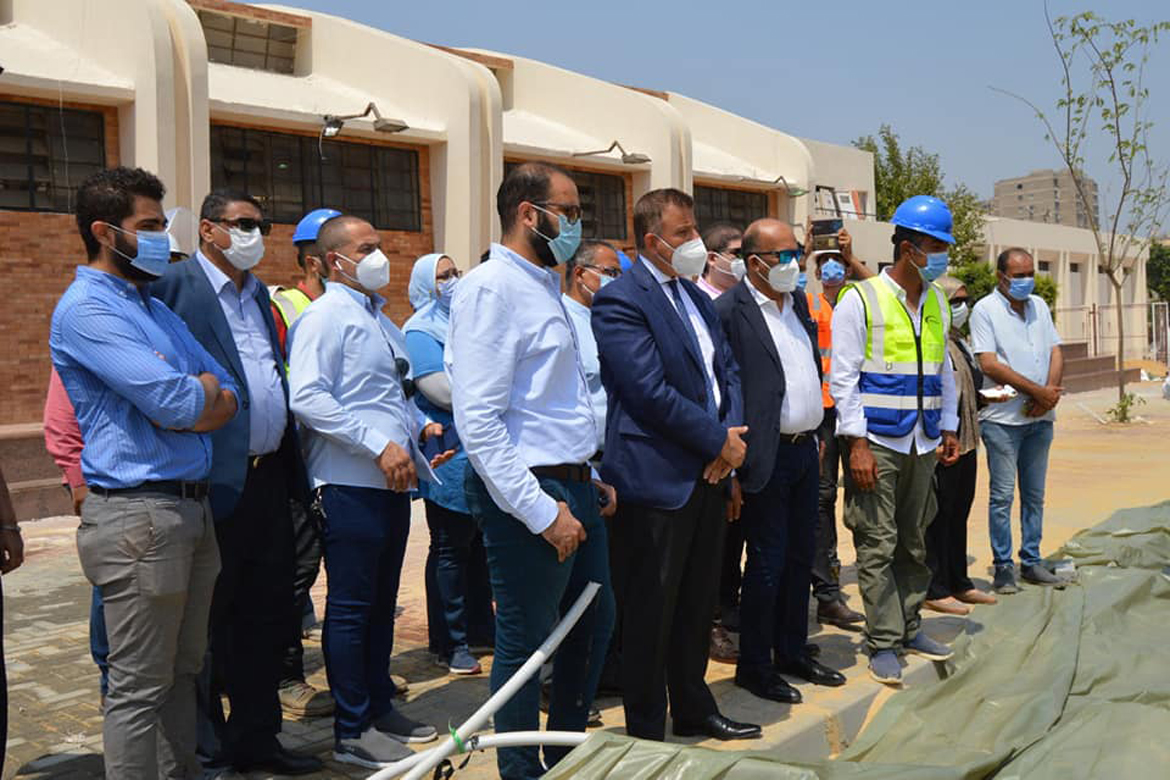 Prof. Dr. Mahmoud El-Matini, President of Ain Shams University, and Prof. Dr. Abdel Fattah Saud, Vice President for Education and Student Affairs, went in an inspection tour of university cities to follow up the development and upgrading work in the Ain Shams University Theater building and the headquarters of the Students' Union and Social Solidarity and all their attachments, which is the headquarters in which Ain Shams University will host for the first time in its history the work of the central coordination office of the Ministry of Education Higher and scientific research.
Where Prof. Dr. Mahmoud El-Metini, for a full explanation from Prof. Abdul Fattah Saud for the aspects of development and raising the efficiency, praising the efforts of all workers with this effort and the achievement that was achieved in record time.
This comes within the framework of Ain Shams University's ambitious plan to develop in all sectors and at all levels and in a manner comparable to the latest systems, with the aim of changing the stereotypical image of the university so that the university turns into a lifestyle in which the student finds everything he wants in his day in terms of cultural, sports, artistic and other activities in addition to Academic and scientific life, as well as ensuring that this is in line with all preventive and precautionary controls and measures in line with the emergency global health conditions of the Corona pandemic.