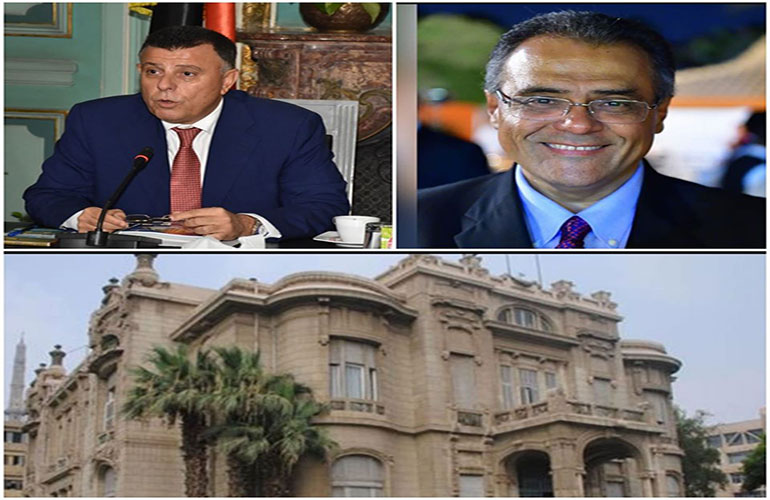 Within the framework of Ain Shams University's preparations for the academic year 2020-2021, Prof. Abdel Fattah Saud, Vice President for Education and Student Affairs, held an extended meeting with the telephony system to discuss the activation of hybrid learning, in implementation of the Supreme Council of Universities' decision, in the presence of the representatives of the university's colleges and institutes for the education, student and postgraduate sectors, and the entire education development department and the university's information technology department.
His Excellency began the meeting by congratulating everyone on the blessed Eid Al-Adha and announcing the launch of an e-learning management system in all colleges.
Prof. Dr. Mona Abdel Aal, Executive Director of the Education Development Department of the Education and Student Sector, reviewed the policies and systems for the application of hybrid learning, the use of the e-learning management system and the need to activate the role of the Curriculum Committee and follow up the progress of the educational process to ensure quality, while the College of Computers and Information communicated with the various colleges to coordinate and lay the foundations for the infrastructure to suit the requirements of Hybrid education application.
The agents also reviewed the initial plans for the new academic year with regard to the bachelor's, bachelor's and postgraduate stages, and his Excellency affirmed the constant support of the Ain Shams University administration for all faculties and the overcoming of all obstacles and the need to communicate with students using all modern technological means to achieve effective learning and qualify students in accordance with the requirements of the local and global labor market.
At the end of the session, His Excellency praised the Education Development Department and the tremendous effort they made during the previous phase, and also thanked Prof. Dr. Nagwa Badr, Dean of the Faculty of Computers and Information for her efforts to control the infrastructure in colleges, and her Excellency promised to further develop this infrastructure with integrated plans during the period. Coming and under the supervision of the University Information Network under the direction of Dr. Islam Hegazy
Another meeting is scheduled to be held before the next University Council to approve the final plans to implement the hybrid study system, which will vary according to the nature of each college's study in preparation for submitting those plans to the University Council for discussion and approval.
The meeting was visited for a short period by Prof. Mahmoud Al-Matini, President of the University and delivered a welcome speech to the attendees, stressing his full support for the efforts of the education sector and students headed by Prof. Dr.. Abdel Fattah Saud praised his efforts in this regard