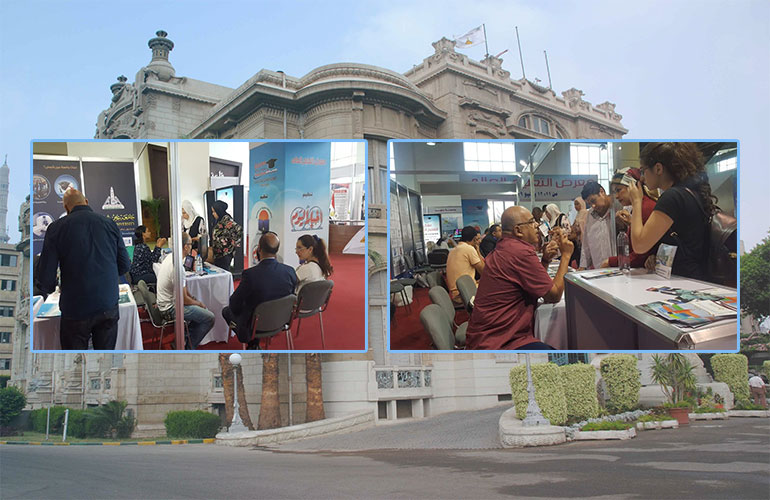 The participants of the fourth annual exhibition of higher education praised the expertise and cooperation of the staff at Ain Shams University. They listened to a detailed explanation of the various programs that fit the scientific and literary divisions. They also benefited from the website.
High school students and their families continue to attend the fourth annual exhibition of higher education under the auspices of Prof. Dr. Abdel Wahab Ezzat, President of Ain Shams University and the supervision of Prof. Dr. Abdel Fattah Saud Vice President for Education and Students Affairs.
Where the second and final day of the exhibition is a great turnout on the wing of Ain Shams University, which offers a distinguished package of new programs in the international system of accredited hours of 35 programs. As well as postgraduate programs and language programs that are unique to the launch of the Portuguese language program in cooperation with the Camouche Language Institute For the first time at Egyptian public universities.
The participants of the exhibition praised the experience and cooperation of the staff at Ain Shams University where they listened to a detailed explanation of the various programs that fit the scientific and literary people. They also benefited from the entry on the website that was launched by the university specifically to familiarize students with all the conditions and features of each program. Via the following link: Chp.asu.edu.eg